CRIMINAL DEFENSE ATTORNEY IN KANSAS CITY, MISSOURI
If you're facing a DWI (driving while intoxicated) charge or another traffic violation in or around Kansas City, Missouri, or anywhere in Atchison County, contact me at Howard L. Lotven, P.C. I will investigate and fight for your rights. You deserve every opportunity to seek a fair outcome.
Call for a Free Consultation
HOWARD LOTVEN
ATTORNEY AT LAW
As a former judge and prosecutor who's handled more than 10,000 trial cases on both sides of the bench, I can challenge overzealous police charges and pick apart flaws in the case against you. I will be both your advocate and a defender of your rights.
When you take me on as your legal counsel, I will show you honesty and compassion. I will also keep you in the loop every step of the way as a buffer between you and the legal system. Your driving privileges are at stake. Let me be your advocate.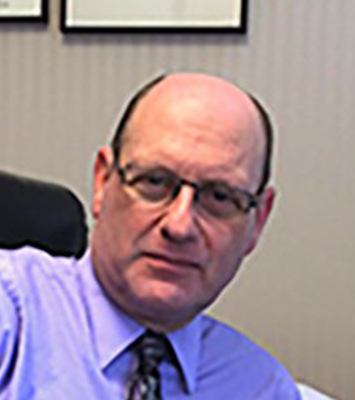 DO I NEED A DWI OR TRAFFIC VIOLATION ATTORNEY?
To defend your rights, the answer is "yes."
Even a basic speeding ticket adds points to your driving record, which insurance companies use to jack up your premium. A DUI/DWI can be even worse. You can lose your license, and your insurer may decide to cancel you. Fight all traffic violations.
The Benefits of Experienced Legal Representation
Fight Back Against Aggressive Enforcement

Police have been known to be overzealous and incorrect in their interpretation and enforcement of state and municipal traffic codes. I will fully investigate to uncover any police errors.
Prosecutors and police are prone to cutting legal corners and relying on evidence that can be challenged. Even a breathalyzer result is subject to device errors and administrative missteps.
Strive for Reduced Fines & Penalties

In a drunk driving charge, you can face fines, jail and a loss of driving privileges. I can negotiate for lesser penalties or probation, perhaps even a reduced charge — if not a dismissal.
Let me help you protect your driving privileges.
What You Can Expect When You Work with Me
When your future and freedom are on the line, you need legal representation you know will stand up for you against your charges. I'm here to stand by your side at every step.
With my background and experience, I have the insight and understanding to guide you in the right direction as you take steps to navigate the complicated legal landscape.
I take pride in remaining available and accessible to all of my clients. I'm here to explain all of your options and answer all of your important questions along the way.
Don't give in to the system. Fight for your rights.
It might seem easier and more convenient simply to pay your traffic fine or resign yourself to a drunk driving charge, figuring there's nothing you can do. Wrong. Even police and prosecutors overreach and make errors. Contact me to conduct a full investigation and work toward getting you the best result possible.