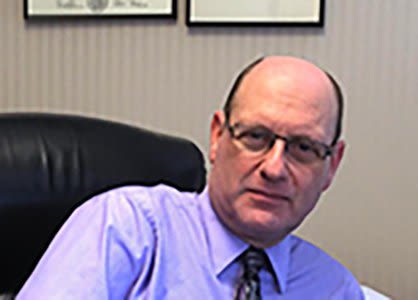 I use a unique combination of honesty and compassion in every case I take on, acting as a buffer between my clients and the legal system. As a criminal defense attorney, I aim to protect my clients from overcharges and negotiate for the option of probation instead of a jail sentence. Within family law, I work hard to win custody for my clients and determine a living situation that will be in the best interest of the child.
When faced with a legal issue, you deserve every opportunity to seek a fair outcome. Start working with an experienced attorney committed to putting your needs first. At Howard L. Lotven, P.C., I'm ready to be your advocate every step of the way.
My approach involves telling clients the good, the bad, and the ugly. You deserve to be fully informed throughout your case.
Legal Fields & Experience
Presently, I primarily represent clients in criminal/municipal courts and traffic courts, including CDL defense. Throughout my career, I have served on both sides of the courtroom and handled over 10,000 cases. I also have 10 years of experience as a part-time municipal court judge.
In addition to criminal defense, I also advise clients in family law matters such as divorce, paternity, modification of child support, custody and visitation. Contact my office in Kansas City, Missouri, today to request a free 30-minute consultation. I represent clients throughout the area, including Independence, Rock Port, and Lexington.
Bar Admissions
Missouri, 1984

U.S. District Court for the Western District of Missouri, 1984

U.S. Court of Appeals for the Eighth Circuit, 2019
Education
J.D. - University of Missouri - Kansas City School of Law, 1984

B.A. - Drake University, 1981
Professional Associations & Memberships
Kansas City Metropolitan Bar Association

Municipal Court Committee, 1984–1989 and 1999–2018

Secretary, 1988

Municipal Court Committee, Vice-Chairperson, 2001

Municipal Court Committee, Chairperson, 2002

Family Law Committee, 2002–2018

Criminal Law Section, 2002–2018

Nominating Committee, 2012 (Criminal Law Committee)

Volunteer Attorney Project, 1992–Present

Missouri Bar Association

Young Lawyers' Council Representative, 1986–1988

Criminal Law Committee, 1989–Present

General Practice Committee, 1989–Present

Missouri Public Service Committee Co-Chairperson, 1991–1992

Executive Committee, 1993–1999

Criminal Law Committee, 1993–1999

Solo and Small Practice Seminar Committee, 1997–1999

American Bar Association, 1984–1987 and 2005–2006

American Association for Justice, 1986–1990

Municipal Court Prosecutors Association of Western Missouri, 1992–Present

Board of Directors, 2006–2018

Missouri Municipal and Associate Circuit Judges Association, 2007–2019

Candidate for Judgeship for the City of Kansas City, Missouri, 2005

Association of Women Lawyers, Member, 2010–2018
Honors
Who's Who in the Law

Who's Who in the Midwest

Who's Who in America

Who's Who in the World

Outstanding Americans

Omicron Delta Kappa Honorary Society

CASA Attorney of the Year

Volunteer Attorney Project Award

Kansas City Attorney Of The Year – The Local Newspaper

Cambridge Who's Who in America

Missouri Bar Association Pro Bono Attorney of the Year
Classes & Seminars
Lecturer, Practicing in Municipal and Traffic Courts, Missouri Bar Association, 1987–1990

Lecturer, Practicing in Municipal and Traffic Courts, Missouri Bar Association, 1992

Lecturer, Practicing in Municipal and Traffic Courts, Missouri Bar Association, 1997

Law Day Speaker, Missouri Bar Association, 1986

Law Day Speaker, Missouri Bar Association, 1996

Lecturer, Practicing in Municipal and Traffic Courts, Kansas City Metropolitan Bar Association, 1999–2017
Current Employment
Howard L. Lotven, P.C., Attorney

City of Lake Lafayette, MO, City Attorney - City Prosecutor
Past Employment
City of Kansas City, MO, Assistant City Prosecutor, June–December 1985

City of Napoleon, MO, Municipal Court Judge

City of Harrisonville, MO, City Attorney - City Prosecutor, 1989–1991

City of Napoleon, Missouri, City Attorney - City Prosecutor, 2001–2007